Whether you've lost an eye as a result of illness or an accident, or you have an atrophied eye, a convergent or divergent strabismus or a depigmentation (discoloration) of the iris, we're here to take care of you. We create custom-made prostheses that will bring your eyes back to life. We use the so-called "English" technique to paint your iris. This method is incredibly accurate and realistic. Put your trust in our team of professionals for a result close to reality.
A professional and artistic vision of the craft
The Belgium Ocularists' team is composed of passionate experts who constantly seek perfection. We take the time to listen to you, reassure and support you and create your custom-made ocular prosthesis so that we can bring your eyes back to life.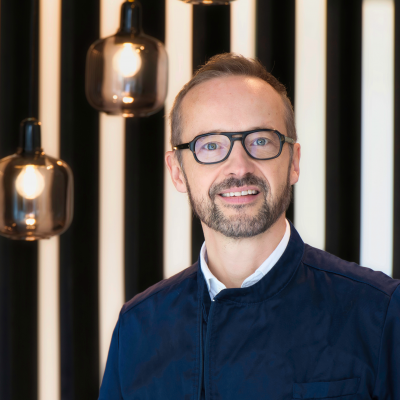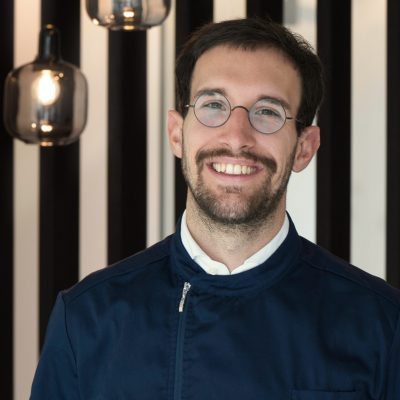 Lionel is the founder of Belgium Ocularists. He discovered the profession of ocularist through his father who had an ocular prosthesis. Fascinated by this art form, he decided to study it in Paris. He was trained by a professional prosthetist and took various courses to further refine his knowledge. He became an ocularist in 1989. His passion led him to open several practices and to put together a team that is just as passionate and professional as he is.
"The profession of ocularist is learned on the job and experience is paramount". Matthijs studied as an ocular prosthetist at Paris-Sorbonne before joining Lionel in 2015. Since then, the founder of Belgium Ocularists has continued to share his passion and know-how. The two work in tandem in an effort to render the various ocular prostheses and scleral lenses offered as realistic as possible.
Pascale initially trained as an optometrist but developed a passion for the profession of ocularist. In 1994, she completely changed her career path the day she met an ocularist, who passed on his know-how and the mastery of this meticulous and demanding profession. She went to train at the American Society of Ocularists in the United States and became a true expert in the field since almost 30 years. Pascale then joined Belgium Ocularists so that she could share her experience.
have joined the Belgium Ocularists team. They work in our laboratory and produce the ocular prostheses with a masterful hand and artistic talent.
Caroline has a master's degree in Visual and Spatial Arts. She decided to focus on contemporary jewelry. It was while she was creating an art work composed of artificial eyes that Lionel crossed her path. And she immediately fell in love with the profession. She joined the team, she is an added value and brings her know-how in the meticulous and precise reproduction of the painting of the iris of the patients as well as in the manufacturing of ocular prostheses.
Elise is a trained dental technician and has also taken courses in the field of art. There is no coincidence in her presence, a dental technician is a valuable profile and an added value for our laboratory. The making, finishing and polishing of a very small object are part of her training. Thanks to her artistic training, she also reproduces with precision the color of the iris of patients. Her meticulous work also provides added value to our laboratory team.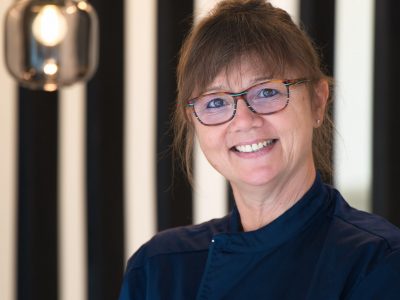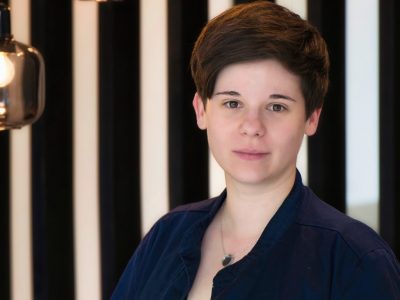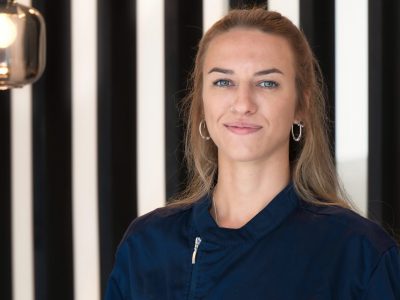 We have been taking care of the beauty of your eyes as well as the meticulous adaptation of your ocular prostheses for over 30 years with techniques that we have refined and perfected over the years.
Caring and empathy are essential. We take the time to listen to you and guide you during the design of your prosthesis.
Dialogue is important in our business, which is why we're all trilingual. We can welcome you in French, Dutch and English.
We are meticulous and precise during each step of the elaboration of our ocular prostheses. Our techniques push us to create irises close to reality, almost undetectable as well as ocular prostheses best adapted to each morphology in order to tend to return the symmetry of your face.
Are you in need of our services? We have 8 practices throughout Belgium. A fast and local service is also part of our DNA. We work by appointment only but we can be reached in case of an emergency. If you really can't come to the practice, we can come to your home.
Make an appointment at one of our practices or contact us if you have any questions.