At Belgium Ocularists, we take care of every eye and find a solution for every case. Our technique is very precise to ensure a particularly realistic result. Just like a traditional contact lens, our device is placed on the cornea covering the iris, with a dioptre correction ranging from -30 to +30 if necessary.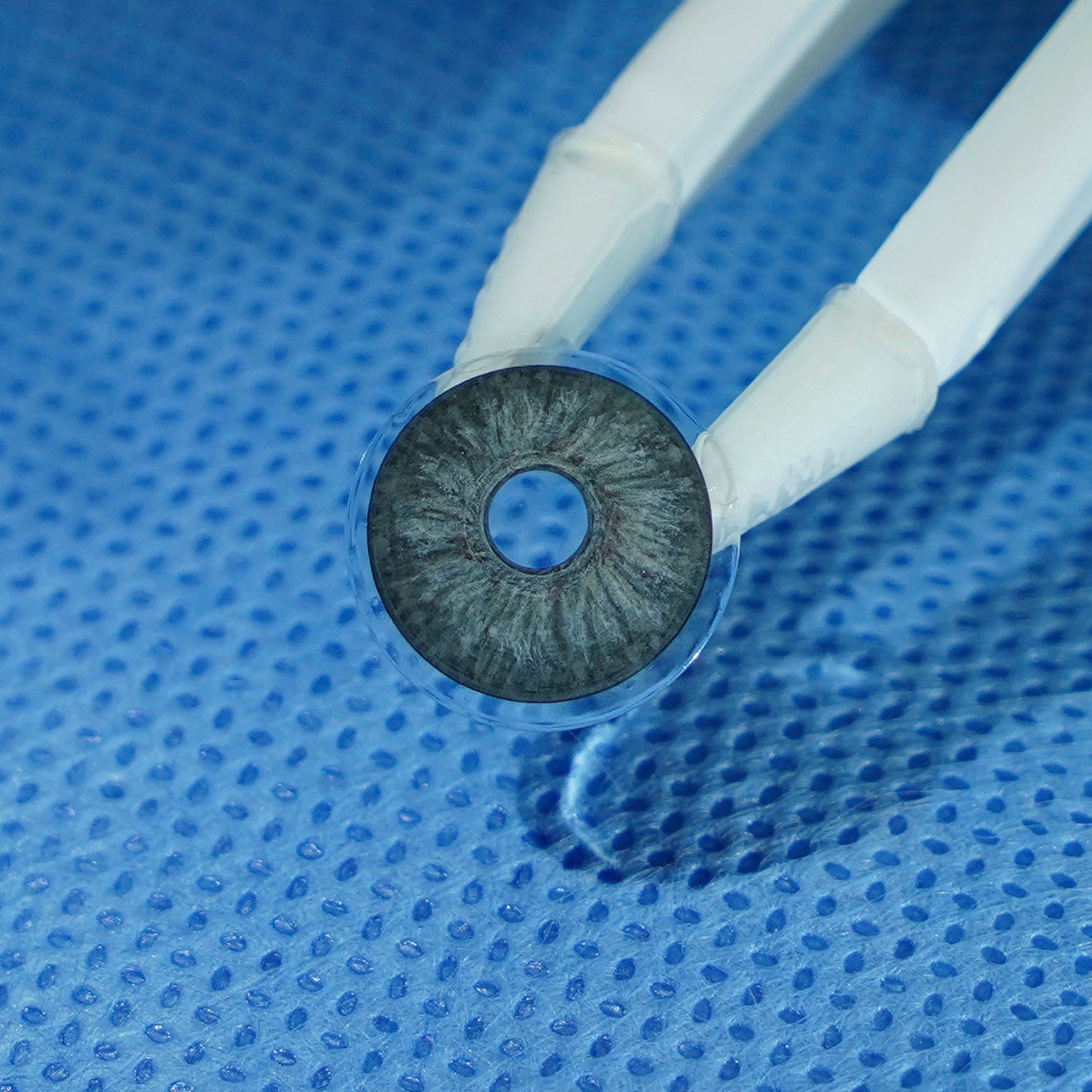 Our contact lenses are custom-made and hand-painted so that we can give a new look to the damaged eye.
All our lenses are guaranteed hypoallergenic and are produced according to the highest technical and hygiene standards.
They are partly supported by your health insurance fund or insurance.
Whatever has caused the depigmentation (loss of color) of your iris (illness, accident, etc.), the specialists at Belgium Ocularists can recommend a custom-made, hand-painted contact lens to help restore your appearance.
Our range of soft, scleral or contact lenses can be adapted to your vision. We offer a dioptre correction of -30 to +30 for a lens with clear vision.
The depigmentation (loss of color) of your eye can affect your self-esteem. Thanks to our hand-painted contact lenses, your iris will be true to its original colour again.
An appointment at Belgium Ocularists
Has your iris lost its colour as a result of illness or an accident? Enjoy its true colour and intensity again thanks to a hand-painted contact lens. Make an appointment at one of Belgium Ocularists' practices. Our team of perfectly trilingual professionals (French, Dutch and English) will be happy to welcome you throughout Belgium. We're here to listen and to find the best solution to make your eye look good again.
During this appointment, we'll take the time to advise you and to create your future contact lens together, which will be painted in the same colour as your other eye. We'll provide you with a temporary lens while you're waiting for your made-to-measure lens. 
Once your contact lens is complete, we'll not only teach you how to put it in and take it out, but you'll also receive all the necessary advice for its maintenance. And of course we remain at your disposal for the follow-up or renewal of your lens. 
Step 1: make an appointment
Step 2: measurement of your atrophied eye
Step 3: creation of your hand-painted contact lens
Step 4: fitting and maintenance tips provided by us
Step 5: regular follow-up
Do you need a hand-painted contact lens? Make an appointment at one of our practices.